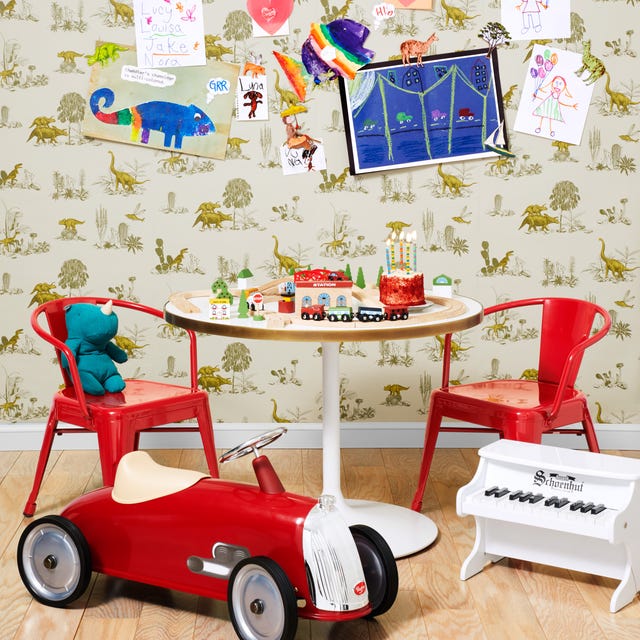 Fridge getting full (on the outside)? Fear not: You can turn any wall into a magnet board. And no, it doesn't have to be an unseemly black color. These magical wallpapers are magnetic, meaning you can stick artwork, souvenirs, or to-do lists right on the wall—no tape marks or pin-holes. Here are some of our favorite designs.
Sian Zeng's magnetic wallpapers come with a special backing that makes magnets cling. The dinosaur pattern (with accompanying dino magnets) is perfect for a budding paleontologist.
Magnetic Woodlands Wallpaper
Another fun one from Sian Zeng: the woodlands print, which pairs with a set of whimsical animal and plant magnets.
Magnetic Seasons Wallpaper
For a more tropical take, try Sian Zeng's Seasons wallpaper in Wild Rain.
groovymagnets.com
€2,019.00
Groovy Magnets takes the magnetic concept to a new level, adding a wax sealant that makes the paper dry-erase too, for a wall that's essentially a coloring book.
Already have a wallpaper in mind? All is not lost! This liner can go behind most wallpapers to add a magnetic effect.