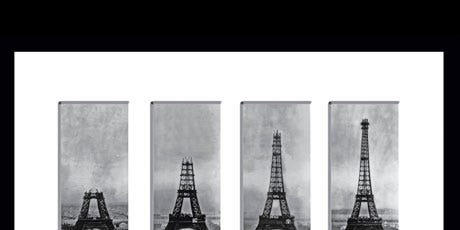 Botanicals or bicycles? Collages or cockatoos? Today's ready-to-hang wall art comes in many flavors...
Eiffel Tower
Construction of the Eiffel Tower
Photograph, 16" x 25", $395. The New York Times Store: 800-671-4332; nytstore.com.
Botanical Art
Medium Framed Botanical
By Lauren Lachance. Pressed leaf, 21½" x 30", $665. Available through Mrs. Howard: 404-816-3830; phoebehoward.net.
Shadow Box
Intaglio Shadow Box
Resin Stamps on Board, 14½" x 19", $119. Ballard Designs: 800-367-2775; ballarddesigns.com.
Bicycle Art
Bicycle 01
From the Silhouettes Togo Collection. Ink on canvas, 10" x 18", $59. Allpopart: 877-728-9278; allpopart.com.
Owl collage
Owl Collage
By Lorena Siminovich. Screenprint on canvas, 12" x 12", $108. Anthropologie: 800-309-2500; anthropologie.com.
Carrot Art
Carottes V De Flandre
Decoupage glass tray, 10" x 16", $185. John Derian Company: 212-677-3917; johnderian.com.
Bas Relief
Antiquity Bas-Relief IV-Musicians
White plaster, 60¼" x 32½", $3,136. Jacques Garcia Collection for Baker: 800-592-2537; bakerfurniture.com.
Caspari Horse Triptych
Caspari Horse Triptych
Giclée print on hand-aged paper, 25" x 33", from $995 each piece. Natural Curiosities: 323-906-1083; naturalcuriosities.com.
Cockatoo Panel Art
Cockatoo Chinoiserie Panel
Printed silk, 40" x 58", $695. Source Perrier: 888-543-2804; sourceperrier.com.
Pjatteryd Art
"Pjätteryd"
By Fiona Howard. Print on canvas, 35" diameter, $80. Ikea: 800-434-4532; ikea.com.
Cordano Art
Cordano Cosmographia
Giclée print on hand-aged paper, 30" diameter, from $1,495. Natural Curiosities: 323-906-1083; naturalcuriosities.com.
Garden Maze Art
Garden Maze Rectangle
Theodore De Bry Reproduction. Print on hand-aged paper, 16½" x 21", $295. From Williams-Sonoma Home: 888-922-4110; wshome.com.
Gameboard Art
Folk Art Game Boards
Paint on wood, 24" x 24", $219/set of four. Wisteria: 800-320-9757; wisteria.com.
Lemon Art
Bowl of Lemons
Acrylic paint on canvas, 12" x 12", $30. Target: 800-591-3869; target.com.
Art Collage
Collage
By Rex Ray. Paper collage and paint on birch plywood, 9" X 10", $600. Available through Jonathan Adler: 877-287-1910; jonathanadler.com.
Metro Chic Art
Metro Chic Sequined Wall Art
Hand-embroidered sequins on linen, 34" x 22", $1,500. Ankasa: 212-861-6800; ankasa.com.
Wall Fan Art
Wall Fan
Paper and bamboo, 35" x 60", $25. From Pearl River Mart: 800-878-2446; pearlrivermart.com.
Walnut Tree Art
Walnut Tree, Sutter Basin
By Mark Citret. Giclée print, 24" x 28.5", $450. Art to Collect Collection from Pottery Barn: 800-922-5507; potterybarn.com.
Tahitit Shell Art
Tahiti Shell Collection
Small, 12.25" x 16.5" each, from $935/set of three. Oly: 775-336-2100; olystudio.com.
Dancing on Ice
Dancing on Ice
By H.F. Davis. Photograph, 12" x 16", $515. The New York Times Store: 800-671-4332; nytstore.com.
Узнайте про важный интернет-сайт , он описывает в статьях про mitsubishi eclipse cross
www.mitsubishi.niko.ua