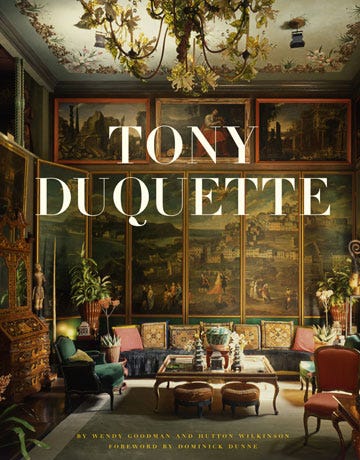 What do you call a Renaissance man who doesn't just do everything, but does everything well? And he did it in the 20th century. Call him Tony Duquette, an artist, designer, costumer and set designer, landscaper, and all-around style maker who is also the subject of this beautiful book. Pure sumptuousness for the eyes. The gigantic images of work from Duquette's enormous imagination are truly inspirational and overwhelming. One word: gorgeous.
Advertisement - Continue Reading Below
Published by Harry N. Abrams; available from ; 416 pages, $75.