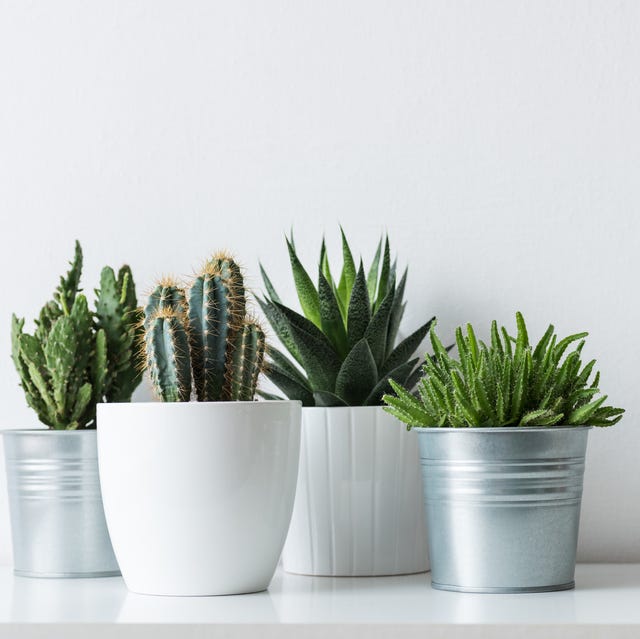 Admiring plants and their beauty is something I thoroughly enjoy doing, but I completely avoid having to take care of them at all costs. Plants require care, nutrition, vitamin D, and other things that I'm probably not even getting enough of myself.
Which is why I rely on faux plants to bring my office space, apartment, and patio to life. Speaking from experience, finding faux plants that look real—the ones that people feel the need to touch—are hard to find.
But you're in luck: I've done the work for you and rounded up some of the best fakes out there. Some plants (like succulents) naturally look fake or have a plastic-like appearance. These make the best faux plants, since their fakeness actually looks real. Others below are simply super well-made—some even fooled me at first. What they all have in common? The ability to successfully convince people you have a green thumb—no watering needed.
1
Faux Asplenium Plant Leaves
This plant is also known as bird's nest fern. It's fun, simple, and its slight pink hue is sure to turn some heads.
I love plants that can dangle. They're really fun and cool to experiment with. You can put them on a shelf and let them hang, or hang them from the ceiling for a jungle-like atmosphere.
Doesn't this plant remind you of a Chia pet? I never had one as a kid, but I am sure this flower will compensate for that part of my childhood! The full, round shape would look great on a window sill.
4
Areca 3' Potted Faux Plant
Urban Outfitters
urbanoutfitters.com
$60.00
This plant is giving me serious tropical vibes—definitely an ideal gift for that coworker who is always talking about how they need to go on vacation.
Here's another delightful dangling plant. This flower would look amazing in a hanging basket planter because of its density and wild nature.
6
Faux Potted Fan Palm Tree
The fan-shaped leaves on this plant make it look almost like geometric, abstract art, making it the perfect addition to your collection.
7
Mini Succulent Plants in Geometric Ceramic Pots
The classics. You can never go wrong with buying faux succulents, their always a win. Bonus: there are a million different types of succulents and they can practically go anywhere because of their teeny size.